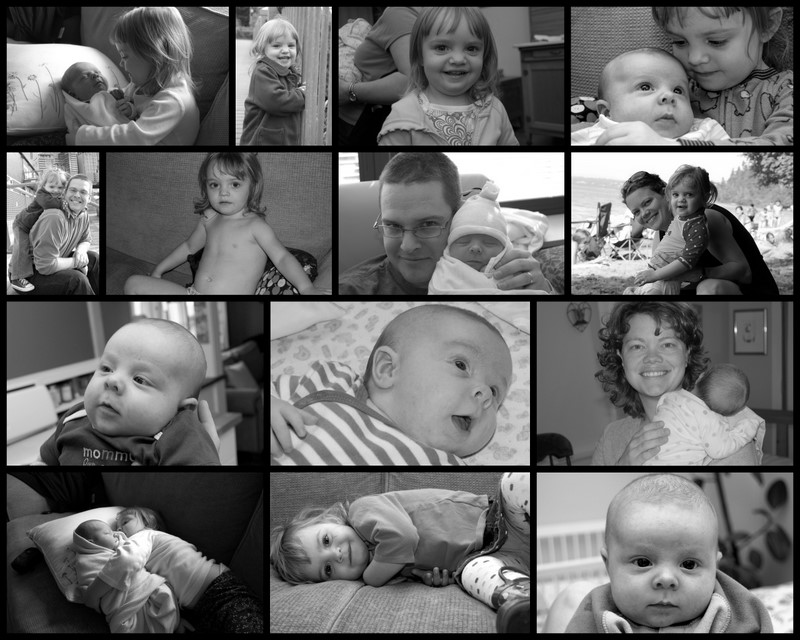 Here are a few highlights from this year:
William Higley was born on October 14th. Will is now 2-months old and is full of smiles and coos.
Amelia is 2 1/2  and quite a busy and talkative little girl. She has lots of energy, an active imagination and is a very good big sister.
Dave completed his PhD in Genome Sciences in June, and after a vacation in Iowa returned to medical school in July.
I spent my (7th) year at the Health Department working on a project addressing childhood lead poisoning and am enjoying my time home with our kids.
We wish you fond memories as you reflect on 2008 and adventures, hope and peace for 2009.
Dave, Lindsay, Amelia & William